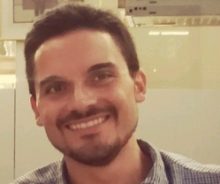 rbarrella@comillas.edu
Affiliation
Chair of Energy and Poverty - ICAI School of Engineering, Comillas Pontifical University, Madrid (Spain)
Professional background
Roberto Barrella is a research assistant at the Chair of Energy and Poverty, a transdisciplinary center that aims to contribute finding solutions to energy poverty, collaborating with four research lines, energy companies, and social partners. The main topics of his research are the following ones: households' energy needs, housing energy retrofitting (active and passive measures), critical review and proposals of energy poverty indicators, and energy policy proposals.
Research interests & area of expertise
Identification and characterisation of vulnerable households.
Critical review of energy poverty indicators.
Analysis of the technical-economic feasibility of solutions for HVAC and energy efficiency in vulnerable households.
Policy proposals for an adequate implementation of viable technical solutions in vulnerable households.