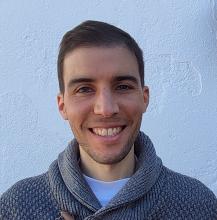 raul.castanodelarosa@tuni.fi
Affiliation
University Carlos III of Madrid (Spain)
Tampere University (Finland)
Professional background
I am a Spanish interdisciplinary researcher with experience in the non-academic and academic sector where I have played a key role in teaching, researching, mentoring and exchanging knowledge on sustainability, buildings, innovative solutions and people's quality of life. In 2019, I became an affiliated research fellow at Tampere University, ASUTUT Sustainable Housing Design research group, where I am leading the Finnish Energy Observatory (FEnO) initiative. Recently, I have joined the University Carlos III of Madrid as a postdoctoral researcher, appropriated technologies for a sustainable development (GTADS) research group, to work on the Energy Poverty Intelligence Unit (EPIU) project, funded by the Urban Innovative Actions (UIA) initiative of the European Union.
The focus of my research has been to develop a better understanding of the relationship between building performance and households' quality of life based on the analysis of monetary, energy and thermal-comfort factors. A major component of my work – and my predominant contribution to the field - has been to develop a novel model to assess the level of energy vulnerability based on these factors.
I am actively involved internationally with European projects, and my work has been influential in shaping new measures and definitions on the issue of energy poverty.
Research interests
Energy poverty:
Indicators and measures, conceptual issues, intersectional approaches
Seasonality of energy poverty, contextual differences
Climate-change effects on energy poverty vulnerability
Housing markets, gentrification and residential segregation
Relationship between transport and housing affordability
Affordability of future sustainable and smart cities
Assessment of building-indoor environment and adaptive thermal-comfort models
Qualitative and quantitative research methods
You can find more about my work on the links below: ORCID Researchgate LinkedIn